7D Sterling Silver & Brass Wire Wrapped Sword Necklace with 20″ Sterling Silver Chain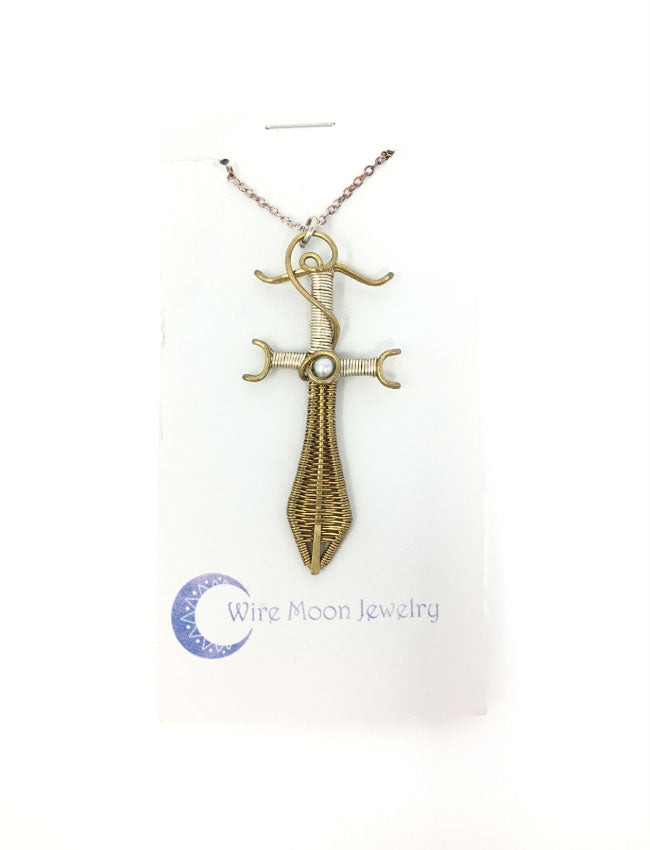 Handmade one of a kind necklace featuring a fierce yet elegant sword design.
This necklace is carefully crafted from sterling silver and a freshwater pearl.
This pendant design can also be interpreted as a cross.
A pearls represent Wisdom, Clarity, and Purity.
Materials: Sterling Silver Gemstone: Freshwater Pearl Pendant Height: 2.1 Inches (54mm) Pendant Width: .9 Inches (22mm) 20″ Sterling Silver Chain