7D Copper Antibacterial Ankle Sport Socks (M/F) – White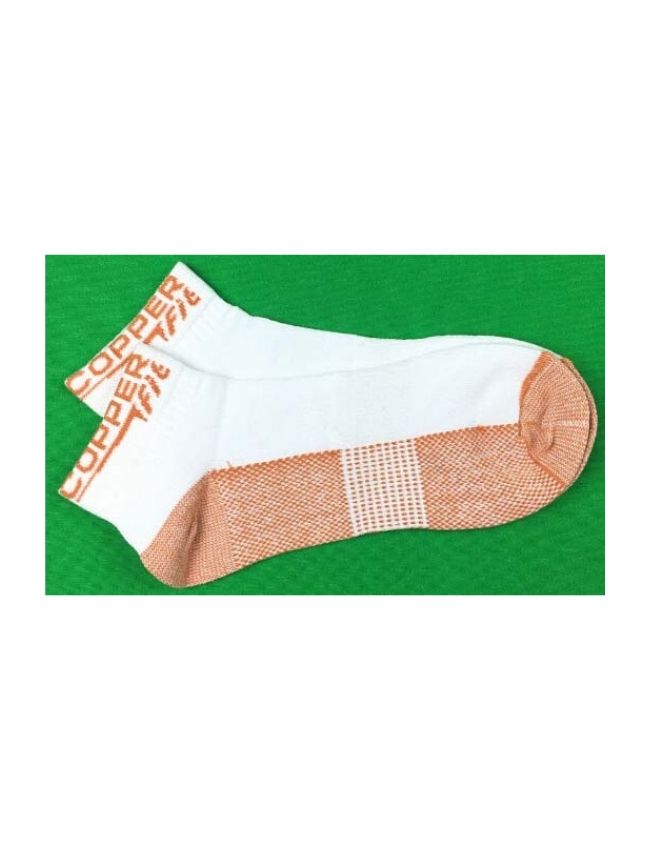 There are meridian points in the feet that correspond to every area of the human body. Bring balance to your day with every step. Literally walk on a cushion of 7th dimension technology.
Get the Support You Need to Succeed. Copper Fit socks are designed for athletes, weekend warriors or anyone with an active lifestyle. These socks are built tough to stand up to your most extreme training, but still comfortable enough for everyday wear. All Copper Fit products are made of high-quality, performance fabrics with copper ions bound to the fibers level during manufacturing to help reduce odor.
Powerful moisture wicking design helps prevent chafing and rashes so you stay cool and dry.
For sizing match your shoe size with the corresponding sock size.
Men's Shoe Size 5-9 S/M; 10 -12 L
Women's Shoe Size 6-10 S/M; 11-13 L.
60% cotton /32% polyester / 4% rubber/ 2% elastane / 2% other fibers