Forgiving The Unforgivable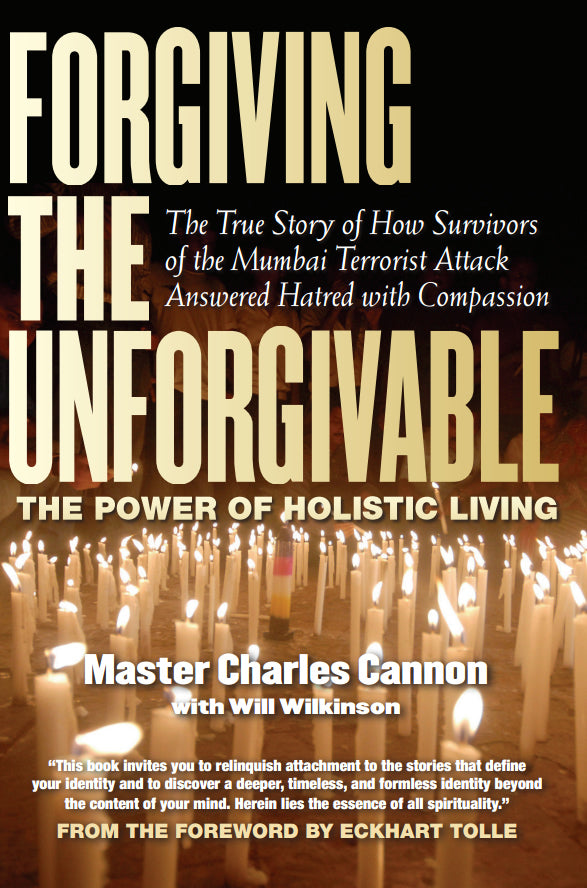 By M. C. Cannon
with Will Wilkinson

A truly remarkable crisis/opportunity.
In November of 2008, Pakistani Muslim terrorists attacked Mumbai, India. One of their targets, the 5-Star Oberoi Hotel, was where M. C. Cannon and twenty-four of his international Synchronicity associates were staying. During the ensuing 45-hour siege, four in the group were wounded and two long-term members (Alan Scherr and his daughter Naomi) were killed.
Synchronicity survivors responded with forgiveness.
When rescued by SWAT teams and interviewed by the international media, they all expressed immediate compassion and understanding toward the terrorists, offering words of forgiveness, not accusation. This catalyzed a deluge of e-mail messages and phone calls from around the world. "I am inspired by your response," people wrote. "How did you get to be the way you are?" And, "How can I learn to be that way too?"
Forgiving the Unforgivable answers those questions.
This book outlines how true, deep, and unqualified forgiveness can become instinctive — by living the Holistic Lifestyle. As survivors retell the horrific moments of their ordeal, they also reveal the modern spiritual philosophy of life that enabled them to transcend and transform this terrifying experience.
How can you respond to hatred with love? Start by reading about those who have.